Monday February 11th, 2019
— Consejos
Ibiza wedding dresses: choose your style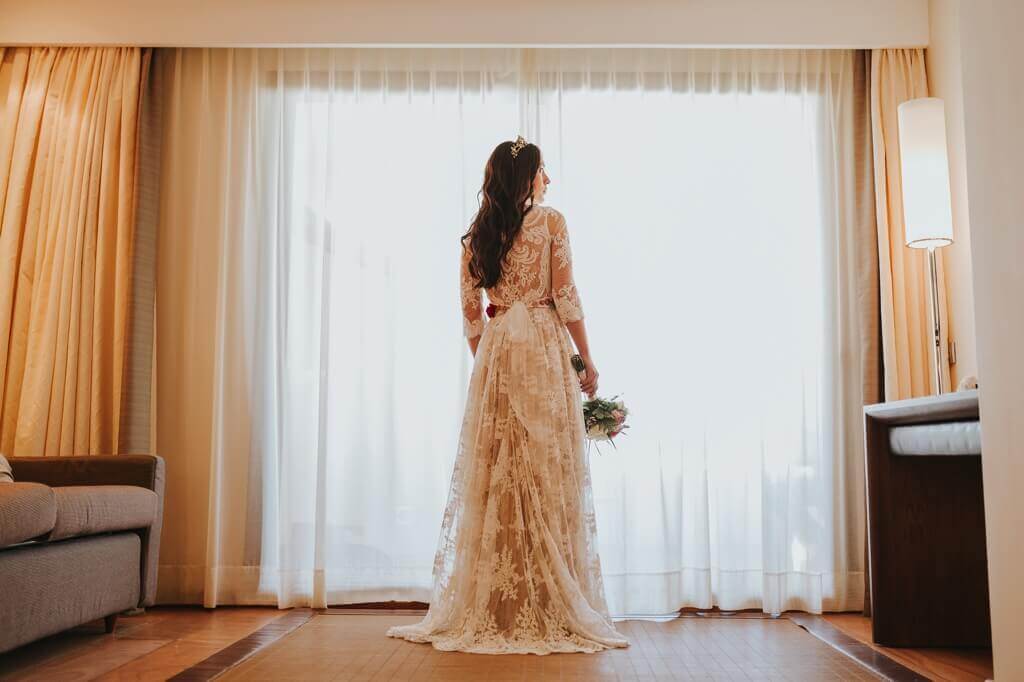 Preparations, banquet, location for the celebration, choosing details, colors and an endless list of things to do, but what occupies our minds most is how we will be that day.
We women can be very demanding and critical of ourselves since we don't get married every day! That's why in that important moment we try to be dazzling and that every guest remembers our style.
The choice of dress is one of the most complicated things, surely we have walked through each style and we have already discarded some models, we have already chosen details that we want to incorporate and although we have gone to try on the first models but we are clear what style is the best for us. Besides, one of the things we have established is the amount of money we can invest in our dress.
We all look for something that makes us have a good figure, that is beautiful and draws the attention of our guests and our future partner. The looks will go through us like arrows so we will be the prey of everyone's attention, we will like that our dress fits in their minds, its details and the most important thing is that they think it is different from any other they have seen.
First the style, then the design.
One of the mandatory stops is to see the classic wedding dresses, although it may not be your style. Even if you like embroidery and lace very much, both tulle and volume can be too pompous.
Another model of wedding dresses that we can find are the mermaid dresses that, although they may be a little boring, it's important to keep in mind that we must have a very narrow waist and wide hips to make them really pretty.
We can also go back to the vintage ones with bohemian reflections that can be much more romantic and unconventional, besides those elements are in fashion, but they don't end up capturing all your attention. It is friendly to think of a lightweight fabric and replace or eliminate the tail of the dress; this style even allows us to remove the veil and be able to look into the eyes of all the guests.
These designs would completely hide our shoes, which is not very desirable, what we intend to keep is that shape that has the form of a vine in the back to show a little skin, but just enough and no more than that.
A trend that is as elemental as it is sublime is the Adlib fashion that means "with freedom" this style comes from Ibiza, and offers us Ibiza wedding dresses that, although we have not thought about it, can be worn in any season since these dresses and the diversity of models are proposed every year by fashion and style specialists.
We could search in the hippie movement of the 70's this trend that takes over these dresses to make them fresh, light, in cotton and loaded with details handmade with lace and embroidery.
This style is the way to surprise with an article that evokes a wedding dress in Ibiza, as fresh as a full moon night on the island.

Ibimoda
Among the brands that have created the most expectation is Ibimoda, for its perfect cotton and white so attached to the character of the island that does not fear making pieces with abundant embroidery and transparency. You can see the dresses in this link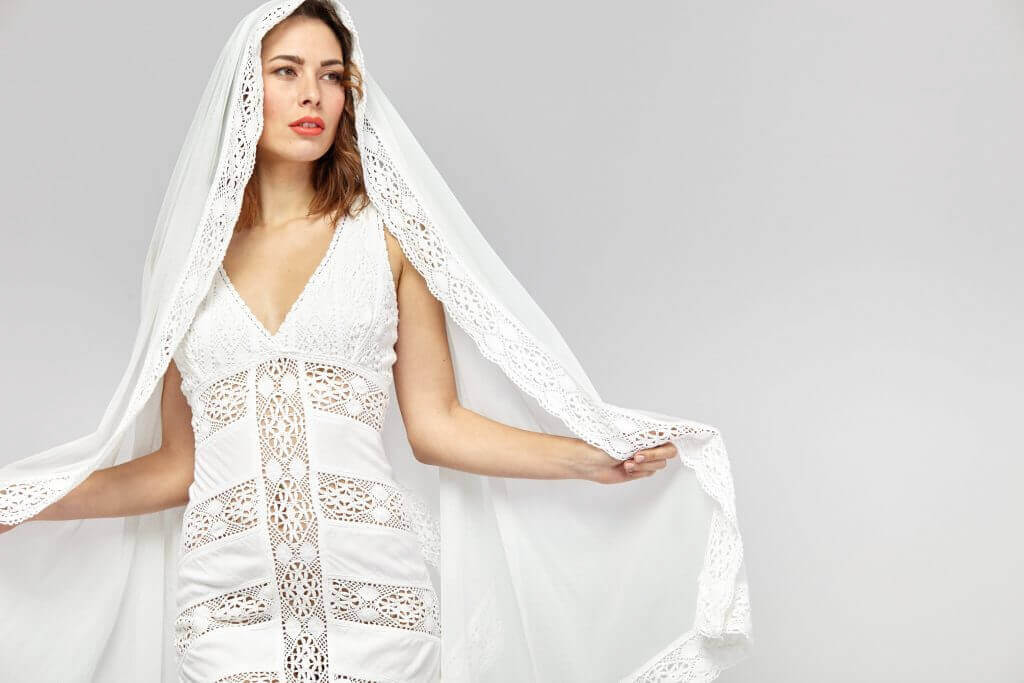 Pepa Bonett
Also the dresses of the designer Pepa Bonett are a discovery, this brand uses cotton and in the fabric, uses very small flounces, are faithful to their principles of Adlib leaving the bride free in every movement that makes. See the best dresses in this link by Pepa Bonett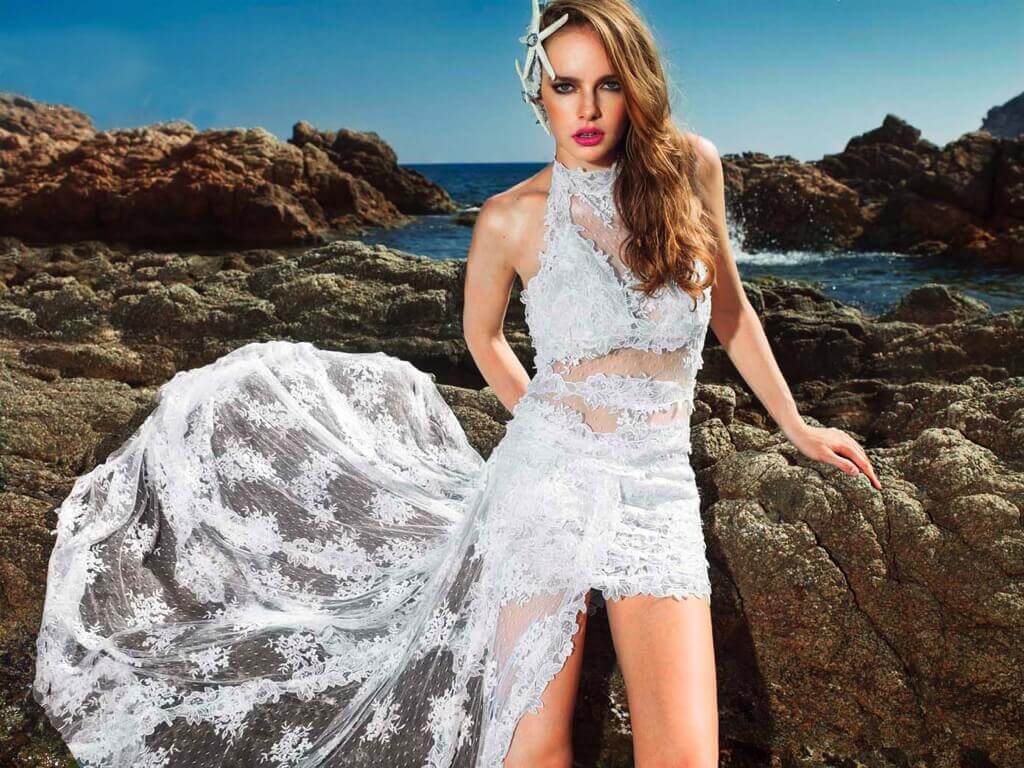 Charo Ruiz
Charo Ruiz's wedding dresses are definitely sublime, she uses a lot of lace and they are not at all heavy, they have avant-garde designs with bell sleeves and asymmetric skirts, very modern while still being casual and free. Discover Charo Ruiz's dresses at this link.
Which dress to choose?
After visiting many stores and visualizing many options for our wedding, it is clear that the final choice of dress will depend largely on what our preferences are and the style that best suits our body. There are many factors that we must take into account if we want to look spectacular on our wedding day.
Ibiza's wedding dresses are full of history and tradition with the comfort of the real thing, of the woman who wants to be free and who will be the protagonist of a life and not a fairy tale.
It is about dressing in a timeless style faithful to its roots, but full of details that highlight the imposing whites with a lot of creativity and freshness. The search for the ideal wedding dress is a subject of great value and when women seek to feel good is because we feel the same.
After a long time researching the different options and choosing both the ideal dress and accessories, there is an aspect that is also very important in any wedding and that should not be overlooked. Just as we want to look very attractive and surprising that day, we also want the memories of that day to last forever.
So what we need is a good wedding photographer to help us take good pictures of that special day and keep good memories. Good wedding photos will make our Ibiza style last forever and all the effort we have made to look great will last for many years.
In fact, once that day is over the photos are what we want to see, they offer an attention to every detail and help us to have an archive of the epic elements that immortalize the expressions of every moment and situation of the wedding. They detail the smiles, the looks; in their photos they reflect that spirit of love that takes hold of the air at weddings.
Without a doubt, you can't organize a wedding if you don't have a good wedding photographer who is part of that special complicity that is generated on that unique day.
---
Shall we talk about your hopes?
If you are interested in me being your photographer,
and telling the story of your wedding, contact me.
Call me now
+34 639 534 962
Send me an email