Monday July 22nd, 2019
— Consejos
Creative wedding photographer in Ibiza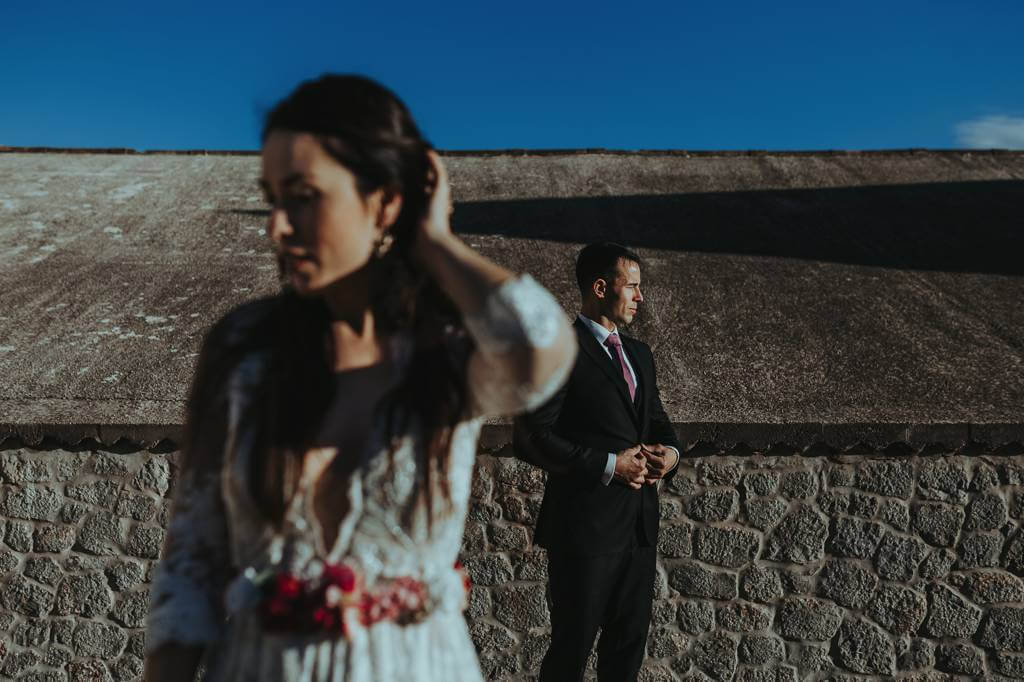 Getting married soon in Ibiza and looking for a creative wedding photographer capable of capturing emotions through images? Then you should turn to a professional with enough experience in composition and processing to achieve what you want so much.
Getting married is such an exciting and unique process for each couple that the best moments of the bride and groom, their families and guests cannot be missed, because the photography of those moments becomes a treasure over time, especially when we are talking about original wedding photographs.
That's why it's so important to hire a creative wedding photographer in Ibiza who has the necessary experience to capture the magical moments that mark that day, one of the most important of your lives.
Wedding photography in Ibiza
Ibiza representa uno de los lugares más paradisíacos para celebrar una boda, ya que cuenta con una serie de monumentos y paisajes naturales y únicos en los que hacer fotografía de boda creativa es maravilloso. Ibiza es un sitio mágico para la unión matrimonial cuyas características naturales de iluminación exigen un trabajo profesional que os garantice la adecuada captura de los momentos más importantes del día en el que damos un "sí" para siempre. Por tanto, es algo que no puede dejarse en manos de un aficionado.
Por suerte, Studio Fused se caracteriza por la creación de fotografías muy bien elaboradas, en diversas posiciones de la pareja, desde distintos ángulos, con las que se hacen composiciones muy originales para este día tan especial.
Creative photography
No bride wants to pose in the same way as another bride at her wedding, as they all want to remember their best day in a very original, magical and unique way. Precisely the best way to achieve this is creative photography, which refers to a style of photography based on the art of capturing and making visible the accumulation of emotions experienced by its protagonists. To use this method it is necessary to develop a fairly high level of sensitivity and a unique empathy with those who are part of the frame.
This is precisely what differentiates a creative image from a purist one, because even though both communicate something to us, the latter is the most suitable for special events such as weddings. Expressing in an image the emotion of those who are the protagonists, from the interior of the photographer, is a very interesting and complex process, whose result is characterized by the fact that the photograph captured transmits some feeling to you, transforming that memory into something very valuable and special.
That is precisely why it is necessary to hire a creative wedding photographer in Ibiza, especially because the combination of the love of a couple and the natural wonder of this place represents the perfect combination for the capture of images that transmit an ineffable magic very original, always from the interior of the one who obtains it.
In addition, the image of creative photography must be worked by a professional who is able to offer that differential touch that makes it a very original capture, taking into account that there are many elements that must be considered when making a capture, managing to decipher the language of light to transmit the emotions as they have been lived.
Applied techniques in creative photography
Creative photography, as its name suggests, is based on the creativity of the person who takes it, so every creative wedding photographer must have the necessary tactics to capture the unique moments of that marriage, applying some techniques such as
The play of colors: In this type of photography the professional can make a specific object stand out within the image, for example, the bride's bouquet, mixing the tonalities that surround it. He can even make some color compositions when the photography allows it.
The use of backlighting: A very attractive technique within creative photography is the use of backlighting, which allows the professional to take advantage of the flashes, shadows, silhouettes and contrasts that derive from it. In this case, a creative wedding photographer in Ibiza can make an original composition taking advantage of the goodness of the surroundings and the intensity of the sun.
Use different angles: The creativity of this type of photography has no limits, so the professional has the freedom to capture images from different angles, providing them with a different perspective, with a unique and original vision. In weddings this technique is essential to capture in a unique way the magic moments of the day.
Dynamic images: One of the most complex techniques that exist within creative photography is the capture of moving images, either through an element that transmits that feeling or people moving around a specific object. In this case it is necessary to freeze the precise moment to obtain a very original composition. When it comes to a wedding on the beach this type of technique is very appropriate, thanks to the fact that the sea has a natural dynamism that facilitates the capture of the bride and groom as the main element, with a background that transmits movement.
If you want to be sure that your wedding photographs will be original, artistic and creative as you have imagined, you can browse our website and learn about the services we offer to immortalize the best moments of your marriage in this paradise called Ibiza. A day as special as your wedding day should be properly immortalized.









































---
Shall we talk about your hopes?
If you are interested in me being your photographer,
and telling the story of your wedding, contact me.
Call me now
+34 639 534 962
Send me an email