Wednesday April 4th, 2018
— Sesiones fotográficas
A post wedding photo session in Ibiza with the best landscapes
If your wedding day is one of the happiest days of your life, why not relive that beautiful memory with a post wedding photo shoot in Ibiza? It can be something magical after your honeymoon, a beautiful memory that will bring back the most tender and romantic moments of that great day. But if you want to have a round photo session, point out these places in Ibiza for an after-wedding of ten.

The most romantic Ibiza awaits you
A sweet glance at the sunset, your hands entwined facing the sea as the sun goes down… any detail is magic and much more with the most romantic Ibiza landscapes. If you want a different post wedding, opt for the beach of Ses Salines. Its white sand and crystalline water will make you fall in love from the first moment. Any corner is worthy of a good photo.
If you are more reserved, the best thing to do is to choose any of the beautiful coves in Ibiza for your post-wedding session, although one of the most acclaimed is Cala d'Hort, for its great massif that emerges from the water and manages to create a natural landscape very appropriate for photography.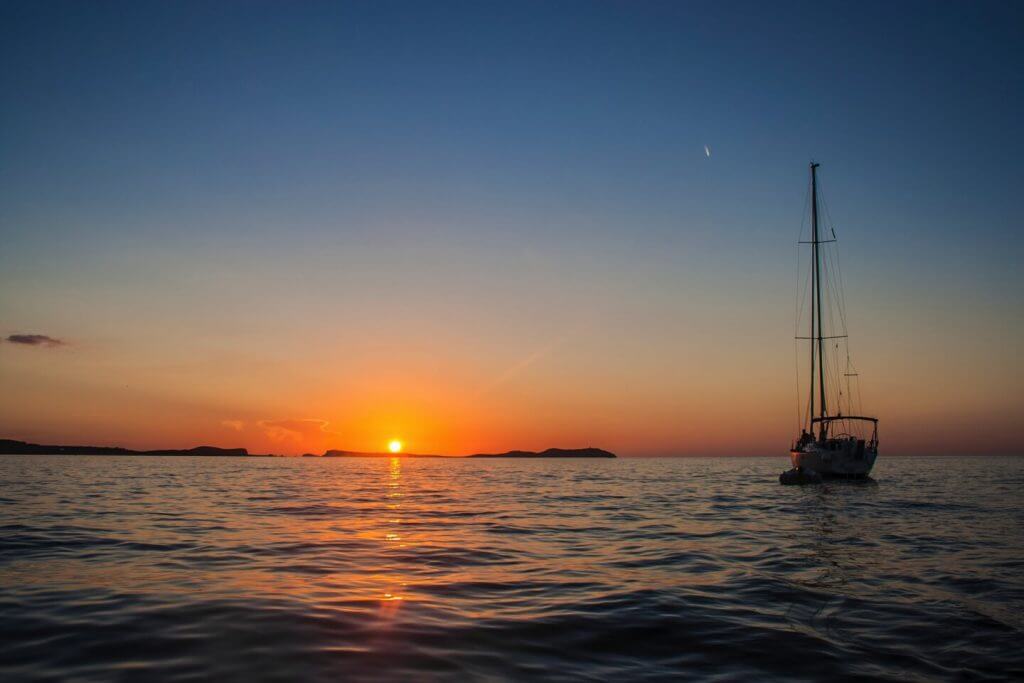 And following the most sheltered corners, we recommend the post wedding in the landscapes of Cala Comte, one of the most photographed on the island. It is said to have the most fascinating sunset on the island, but the best thing is that you can see for yourself during a photo session.
Any of these places is ideal for an after-wedding photo session in Ibiza. Between turquoise waters and film sunsets, a unique and perfect atmosphere can be created so that you don't miss that romantic moment that lasted only a few minutes on your wedding day. Trust a good professional and you will have a memory that you will love to show everyone with pride.
---
Shall we talk about your hopes?
If you are interested in me being your photographer,
and telling the story of your wedding, contact me.
Call me now
+34 639 534 962
Send me an email